So I haven't actually been tagged for this, but I have recently just started using Goodreads (again) and thought this was a good way to become even more acquainted with it. Go check out Vivian's and Lauren's  posts as well.
---
What was the last book you marked as 'read'?
So this is due  an explanation because I definitely read this book like 2 years ago, but since I haven't used Goodreads that much, I was trying to update my reading list. So it isn't my most recent read (that is A Monster Calls), but my most recent addition.
What are you currently reading?
Wizard and Glass (The Dark Tower, #4) – Stephen King
I am LOVING this book! I am a little under halfway through with this book and if it keeps up the way it has, it may be my favorite in the series!
What was the last book you marked as 'TBR'?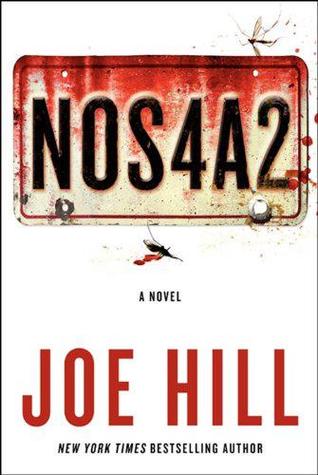 I have been seeing this book at my local bookstore and I almost buy it every time.
It took me FOREVER to figure out what the title was, then I figured  out it was Nosferatu.
SIGN ME UP!
(I am skipping which books I plan to read next, because it was in my last tag here)
Do you use the star rating system?
Yes, but I don't usually write reviews. Like I already write them here (and I may be too lazy…)
My avg. rating is a 3.80, I rarely give less than 3 stars.
Are you doing a Reading Challenge?
–  Ok so maybe I couldn't figure out how to put the whole graphic, but my goal is read 25 books by the end of the year. So far I have 9/25 completed, and am 2 books behind.
Do you have a wishlist?
Only on Amazon for newer books (that I want other people to buy for me). I buy books very impulsively.
What book do you plan to buy next?
Again, I'm very impulsive, but chances are its a Stephen King book to add to me collection.
Do you have any favorite quotes, would you like to share a few?
"If you want to be a writer, you must do two things above all others: read a lot and write a lot."
― Stephen King
"If you don't have time to read, you don't have the time (or the tools) to write. Simple as that."
― Stephen King
"Don't cry because it's over, smile because it happened."
― Dr. Seuss
Who are your favorite authors?
Stephen King
John Green
J.K. Rowling
R.L. Stine
Have you joined any groups?
I have not, because as I mentioned earlier, I'm rather new to it all. If you have any recommendations, tell me!
What do you think that Goodreads could do better?
I'm stealing everyone elses…
HALF STAR RATINGS!
I'm not going to tag anyone (because it's late and I'm lazy), but if you want to do this go right ahead!