I first heard about this book from the booktuber RGsDevilship who has a very similar reading style to my own. I was so intrigued that I had to pick it up right away. So did I like it? Let's find out!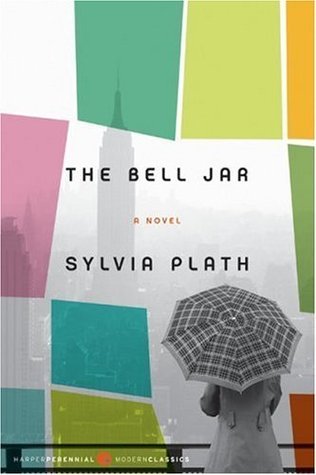 R (Disturbing imagery, some sex) : 266 pages
Sylvia Plath's shocking, realistic, and intensely emotional novel about a woman falling into the grip of insanity.

Esther Greenwood is brilliant, beautiful, enormously talented, and successful, but slowly going under—maybe for the last time.
The Good:
One of my favorite books of all time is The Catcher in the Rye by J.D.Salinger and this book really reminded of it. I'm not the only one either, when I looked it up, there were even papers written over the similarities.
The psychology of it all was so interesting. I really felt that she was falling into insanity.
Even though the main character, Esther, was doing things that were odd or self destructive, I still found her super likable.
This book is written in first person and the unreliability of Esther's mind and thoughts were used to the books advantage.
The Bad:
While Esther was really fleshed out and well written, I felt the other characters were sometimes "meh". I know it may be because of the first person narration, but I would have liked to learn a little more about the other characters.
I really enjoyed this book. I could barely put it down! I would highly recommend it to those who enjoyed The Catcher in the Rye or who are interested in psychology.
Characters – 4/5 (Esther was great, others were meh.)
Plot               – 4/5 (Great idea)
Writing        – 5/5 (You really felt like you were in the mind of a mentally ill person)
Unique         – 4/5 (Unlike most other books I've read, besides The Catcher in the Rye)
Overall I rate this 4.25 Mental Breakdowns out of 5
Have you read this? What did you think about it? I would love to know!