This is my first adventure into the Top Ten Tuesday life, but I liked the topic so much that I just HAD to input on it.
Top Ten Tuesday is a weekly meme hosted over @ The Broke and the Bookish and each week there's a different theme that we get to make a list about featuring ten related books. It's so much fun and the topics are always great! It's also a fabulous way to learn more about people's reading adventures and I recommend heading over to the official page to do some exploring through the link up.
---
THE TOPIC FOR THIS WEEK IS – Ten Books I Wouldn't Mind Santa Leaving Under My Tree (or non-book bookworm items)
If you haven't guessed yet, I'm a HUGE book collector so I have no issue filling a list of 1o bookish items for Christmas!
1. A LARGER BOOKSHELF
Oh my goodness. I have had the same TINY bookshelf since I was a toddler and now I'm just growing out of it. This is a Christmas wish that will almost definitely come true, since I am moving into my FIRST APARTMENT very soon.
2. SO MANY BOOK SETS
I'm putting these into a grouped category because if I didn't they would take up the entire list. Here are just a few that are ranked highly on my wish lists : ((Links to these lead to their Amazon page.))
3.  ANY OF THE NEW STEPHEN KING PAPERBACK COVERS/ FIRST EDITION COVERS
I mentioned earlier that I am a huge collector of books, and I am collecting many different sets of books right now (many of which are included in the box sets above), but my main collection is of Stephen King's many works. This just began with the collection of his first edition covers in hardback, but then a new paperback collection came out that I'm also invested in. 
4. AMAZON GIFT CARDS
Ok, maybe I'm cheating a little, but I have a kindle and so with the gift cards I could definitely buy some books I've been wanting for awhile.
5. A KINDLE CASE
I've had my eye on this Kindle case for awhile now, but for some reason refuse to buy it for myself. I need this, though, because I bring my Kindle around everywhere and don't want it to get all scratched.

6. DECORATIONS FOR MY BOOKSHELF
Literally anything to spice up my shelves. Bookends? Sure! Figurines? Have at it! Cups? Ok. Plants? Yeah, yeah, yeah!
7.  BOOKISH CLOTHING
Sure it's cheesy, but I need people to know that I'd rather be reading than talking to them, more often than not.
8. THIS!
This is a poster that includes all of the Stephen King universe. So cool y'all. Here is the link to  the store page.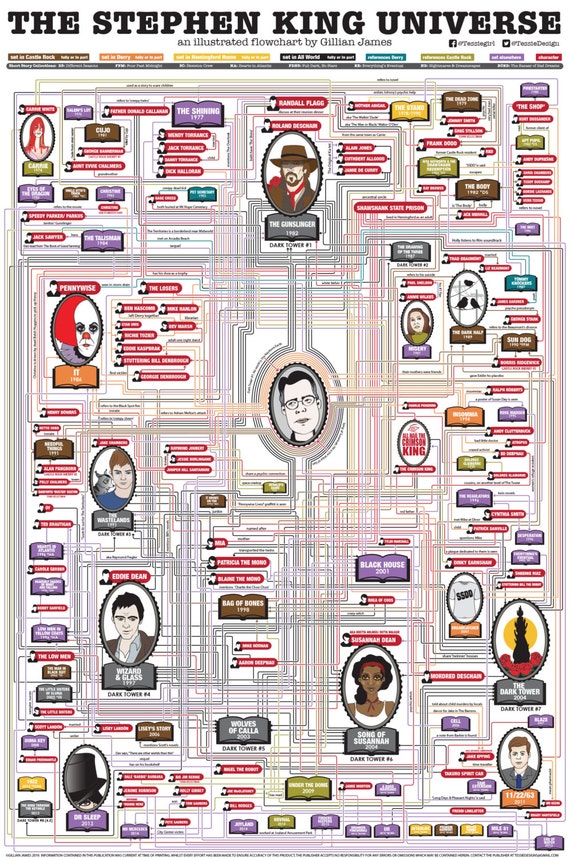 9. THIS!!!
Y'all. IT's a NECKLACE that you can personalize with your favorite BOOK COVER! I don't even know what I would choose but I WANT IT! Here is the link to the story page.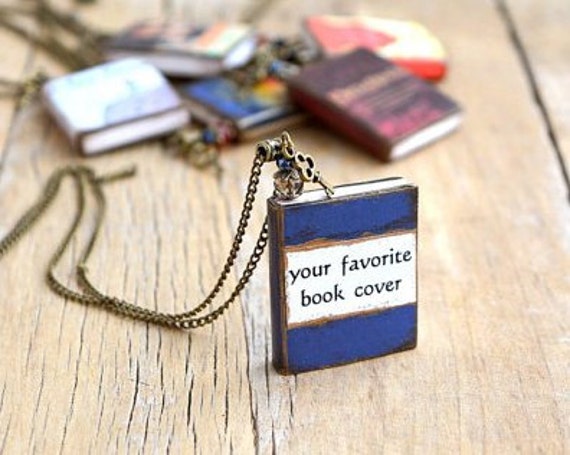 10. BOOKS! LITERALLY ANY BOOKS!
I just love books y'all. I would love to get any book, so I could add to my ever growing collection. Here are a few books in particular I want to read. – ((Links to Goodreads))
---
That's all 10!
Ok so maybe I cheated a little but at least I'm honest right? What books or bookish items do YOU want under your tree?
SOCIAL MEDIA —
Check out my last post on my Holiday Baking HERE!