DISCLAIMER – I received this book for review, but this did not affect my opinions or my review!
I saw this cover on the Netgalley "horror" page and HAD to pick it up. Seriously, it's gorgeous. So was the inside as great as the outside? Let's find out!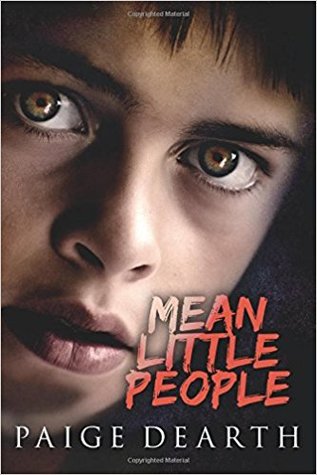 Seven-year-old Tony has one choice…to live or to die.

My name is Tony.

When I was seven years old the bullies in my class almost killed me; my father was angry that I let it happen but he always hated me.

At thirteen I went to prison for a crime I didn't commit; it was the worst experience of my life.

Living on the streets was hard; being part of a gang was harder.

Oh, and I did find people to love along the way…and, I would do anything to protect them. Anything.

**WARNING**18+ Readers Only. Graphic content and subject matter.
GENRE – Intense Contemporary (maybe?)
RATING – R (
TRIGGER WARNING 

: Abuse, Sexual Assault, Language, Drugs, Sex, Gangs, Extreme Violence)
LENGTH – 504 pages
PUBLICATION DATE – 4 / 02 / 17
---
The Good  :
By far the best thing about this book was the characters. I cared so deeply for Tony and those who cared for him. And the one's who didn't have Tony's best interest in mind, were SO detestable.
The story was so gut wrenching. It was one of those books that NEVER let up! Sometimes that could be a bad thing, but since it was well done and I cared for Tony it really just sucked me in.
This was written in a pretty believable Philadelphia dialect, which I've never read before. Also dialects tend to distract me, but that wasn't the case with this book.
THIS BOOK MADE ME CRY!!!
The Meh :
It was slow to start and there were some spots that dragged. It wasn't terrible, but there were a couple times that this felt long.
The Bad :
This isn't really the book's fault, but this was marketed as a Horror on Netgalley and it was NOT a horror. It was disappointing to me that it wasn't in the genre I wanted, but I stilled liked the book a lot.
---
STORY – 3.5/5 (it was seriously gut wrenching. It never let up, but at the same time I only lost interest a couple times. I docked some points also because it was slow to start.)
CHARACTERS – 4/5 (probably the best thing about this book. They all felt so authentic whether they were good guys or bad guys.)
WRITING – 3.5/5 (I wasn't impressed but it wasn't bad. I enjoyed the dialect)
UNIQUENESS – 3.5/5 (I felt like I have read books similar to this before. But the dialect and mobster elements made it stand out)
ENJOYMENT  – 3.5/5 (Like I said I was really invested in the story and characters. I even cried a little. But it was slow to start and dragged towards the middle.)
ALL IN ALL, I GIVE THIS 3.4 DEPRESSING SITUATIONS OUT OF 5!
Have you read this book? What did you think about it! I'd love to know!
SOCIAL MEDIA —
Check out my last post on my July Wrap Up HERE!