DISCLAIMER – I received this book for review, but this did not affect my opinions or my review!
I saw this cover on the Netgalley "horror" page and HAD to pick it up. Seriously, it's gorgeous. So was the inside as great as the outside? Let's find out!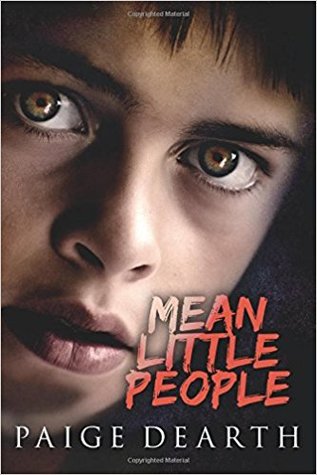 Seven-year-old Tony has one choice…to live or to die.

My name is Tony.

When I was seven years old the bullies in my class almost killed me; my father was angry that I let it happen but he always hated me.

At thirteen I went to prison for a crime I didn't commit; it was the worst experience of my life.

Living on the streets was hard; being part of a gang was harder.

Oh, and I did find people to love along the way…and, I would do anything to protect them. Anything.

**WARNING**18+ Readers Only. Graphic content and subject matter.
GENRE – Intense Contemporary (maybe?)
RATING – R (
TRIGGER WARNING 

: Abuse, Sexual Assault, Language, Drugs, Sex, Gangs, Extreme Violence)
LENGTH – 504 pages
PUBLICATION DATE – 4 / 02 / 17
Continue reading "Mean Little People – Paige Dearth || Netgalley Book REVIEW" →